The Confederation of Professional Golf and leading golf travel company, Golf Escapes, have launched the 'Confederation of Professional Golf Travel Club' creating a hub for PGA Professionals to easily access the very best golf travel and coaching trip packages available at a selection of the world's top golf clubs, venues, resorts and destinations.
The Travel Club uniquely allows PGA Professionals organising coaching trips and golf travel to access exclusive offers that add value to their trips such as free or discounted use of specific facilities and coaching equipment, room upgrades, welcome tours, and group dinners with venue representatives, all whilst being able to book with an IAGTO-approved Tour Operator (TO) in the Professional's own native country and language.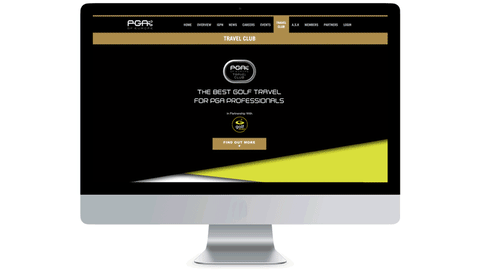 "The creation of the Travel Club has really extended from thinking we have had for a long time about the ways in which PGA Professionals create coaching and travel packages," said Confederation of Professional Golf Chief Executive, Ian Randell.
"Now with Golf Escapes as our Official Travel Supplier, we have been able to create a system that ensures Professionals are able to have everything they need to create incredible coaching and travel experiences for their clients in a way that is most useful and relevant to them.
"Enabling them to deal with IAGTO-approved operators in their own language ensures they have the best possible experience, guidance and protection when organising their golf trips."
As well as engaging golf tour operators across the 35 Member Country PGAs, the Travel Club enables golf clubs, resorts, facilities and destinations to promote themselves through the network of their 21,000+ PGA Professionals and the golfers that they interact with on a daily basis.
Initial Travel Club venues include some of the Association's current partners – Costa Navarino in Greece, Lumine Mediterránea Beach & Golf Community and it's home region of the Costa Daurada in Spain – along with venues such as Cornelia Diamond and De Luxe Resorts in Turkey, The Ritz-Carlton, Abama in Tenerife, Penina Hotel & Golf Resort and Royal Óbidos Spa & Golf Resort in Portugal, and Minthis Resort in Cyprus.
Along with almost 20 other destinations, the Travel Club membership continues to grow rapidly, increasing the range and choice on offer for Professionals to choose from.
Golf Escapes Director and PGA Professional Mike Bryant said, "Accessing this huge network of PGA Professionals is a great platform for us and our trusted suppliers to showcase our products and services.
"We very much see Professionals as ambassadors for golf travel – once they have seen resorts and areas, they are able to share their knowledge with their members and clients. Escorted tuition trips provide a welcome additional revenue stream for the Professional in the current challenging economic climate and an opportunity to enhance client relations. We are enjoying working alongside the Confederation of Professional Golf to build the Travel Club, and using our extensive experience, product knowledge, and negotiating powers to add value to resorts and Professionals."
Together with the provision of listings and information on Travel Club venues, the Association will work with Golf Escapes on creating content that can educate and inspire PGA Professionals about the benefits, challenges and processes involved in golf group travel.